About San Jose Chiropractic
Experienced Care, Diagnostic Excellence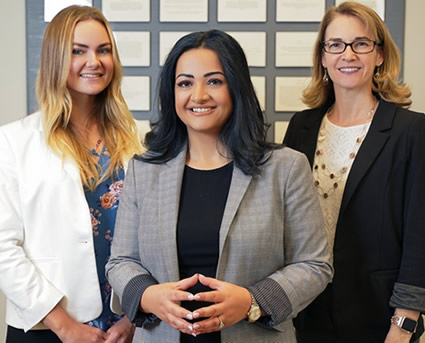 Since 2014, our chiropractic care center has been known as the warm and friendly practice that's made a difference in the lives of hundreds of Mandarin families. We combine professionalism and compassion with dynamic diagnostic technology to optimize every aspect of your health. At San Jose Chiropractic, comfort and care are vital partners in your rapid recovery.
Our Philosophy
Our mission and goal are to eliminate pain and capitalize on your well-being. It's our job to teach every patient about the power of a well-functioning nervous system. We want all patients to fully grasp what the body is capable of in natural healing.
The results of these efforts are happy, healthy community members.
Many Success Stories
A few years ago, we cared for a patient who suffered from 24 migraines a month. She consulted with many doctors, endured many medications and had multiple injections of a well-known injectable prescription medicine. Nothing helped. She experienced severe depression. We analyzed her upper neck area through 3-D X-rays and started her on a course of chiropractic adjustments. Within 60 days, the patient's migraine pattern was down to once a month. She now experiences a migraine once every other month. Her success was as thrilling to her as it was to us!
Another example of the power of natural healing was the help received by an 11-year old autistic boy. His mom brought him in to see us for about a month. She later told us that her son was like a different child after his care. He was far happier, communicated well on an ongoing basis and no longer had an aversion to touch.
Stories like this are a regular occurrence in our practice.
MEET DR. O
You Have Our Commitment
Many patients are surprised at the lengths we go to. Our office is dedicated to making sure that you get the care that's the perfect fit.
We're very caring. Ego is never involved. Dr. Thuraia Owais encourages second opinions if there's any doubt as to what will best serve you. Her motto is always "whatever it takes." That's a promise you can count on.
Come and See Us Today
We eagerly look forward to meeting you. If you're suffering from pain, have chronic issues or just don't "feel well," we encourage you to come in and see us as soon as possible. We provide high-tech X-rays on-site for the convenience of you and your family. Contact us today!

About San Jose Chiropractic | (904) 683-4476